Magic Bra: Discover the Bra that Lifts Your Chest Without Straps or Seams



Finally, we found it. After searching all over the internet, we finally found a bra that lifts your chest in a sexy way that looks natural. No one will know that you're wearing a push up. It's exactly what every woman is looking for! The Magic Bra is the bra that lifts your chest with a natural look.

Many of the clothes we wear require a specific type of bra: t-shirts, dresses, different necklines...Have you ever avoided wearing something because you didn't have a good strapless bra? We all want to show off our shoulder without having to give up a pretty neckline. Did you know that shoulders are considered one of the most elegant parts of the body? Your grooming habits, your posture and your skin tone say a lot about us, and so does our chest.

If we're considering the importance of a good strapless bra for special occasions, we can't forget to mention how a silicone strapless bra might be the right one for you. Usually, if we're thinking about a silicone sticky bra, the first thought is that there's no support for the girls. You have to make sure that you find a bra with all of the essentials...and Magic Bra has them!


A Bra for Any Occasion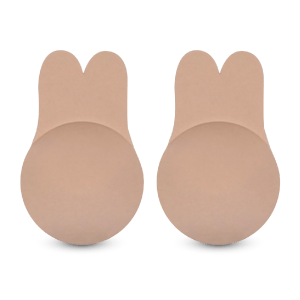 Magic Bra is a silicone bra that adapts to your breasts as they are because we know that every woman has a chest that's different in shape, volume and cup size. The silicone of this wonderful product adapts to fit you like a glove. No discomfort. No itching. All the women who've tried it agree: it's super comfortable, almost like magic. That's how we ended up calling it the Magic Bra.

Its two independent cups don't only support your breasts, but also raise them up to the contour of your neckline. Have you ever wanted to wear a deep-v neckline like in the movies? Or a beautiful evening dress with a sweetheart neckline? If so, this is your product. Let me tell you, woman to woman, why you need this bra and how to use it for special occasions or on a regular basis.


Be Scandalous
With the silicone Magic Bra, you can wear those sexy, scandalous necklines. The Magic Bra has silicone cups in nude so that it's completely invisible under your dress. No one will see it, it won't be a bother, and you can wear sheer fabrics without anyone noticing your bra. You don't need to fasten an uncomfortable clasp in the front and center: each cup has its own fit thanks to the latest silicone technology. You can wear dresses with an open back and a neckline that's just as low. There's no underwire. There's no seams. It's adhesive system is totally natural and you can use it over and over again.
But you don't know the best part….we have an exclusive offer from the official store!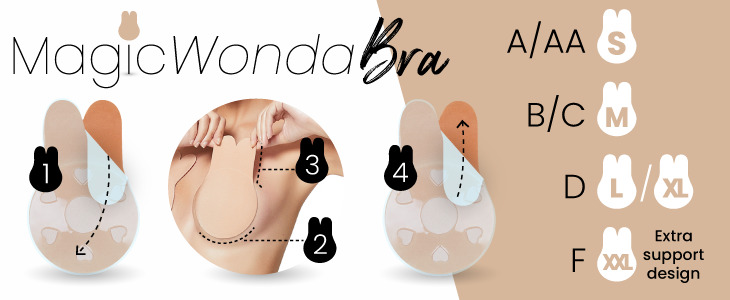 Main Advantages
Full coverage: finally, an invisible push-up bra that gives you full coverage and support with silicone cups and wings that contour to your body.


Wear a plunge neckline, strapless or backless dress: the Magic Bra will look natural and stay concealed under anything in your wardrobe. 100% invisible.


Ultimate comfort: the Magic Bra's cups are sweat and water repellent, so you stay cool and comfortable. No itching!


Variety: Magic Bra comes in all sizes and has two color options: black or nude.


You can place your order online through the official website in United States to be sent to your home.

Only during the launch period, the company is offering an exclusive promotion for this product through this link. And if that were not enough, they also offer a discount for bulk purchases.